Interestingly, a sign to show you already have an adventurous and enjoyable hike is that you come home with the hiking boots muddy and dirty.
Cleaning the footwear is a must to extend their longevity, and you had better Never skip this step.
But sometimes, you might feel exhausted after hikes and did not do any clean-up tasks or just quickly remove the dirt and mud, then leave the footwear somewhere in your house. Then, your hiking boots, more or less, start to have whitish, black, or green spots paired with an unpleasant stinky smell due to microbes and moisture.
Day by day, from a gorgeous pair of hiking boots, they become true moldy footwear. They are quite ugly and stinky. Even when you clean and make them look better, the smell still stubbornly sticks to your footwear.
To help you out in this issue, we have compiled several great ideas to get the mildew smell out of your hiking boots. Are you tempted to know? Let's get the ball rolling!
What Happens If Hiking Boots Have A Mildew Smell?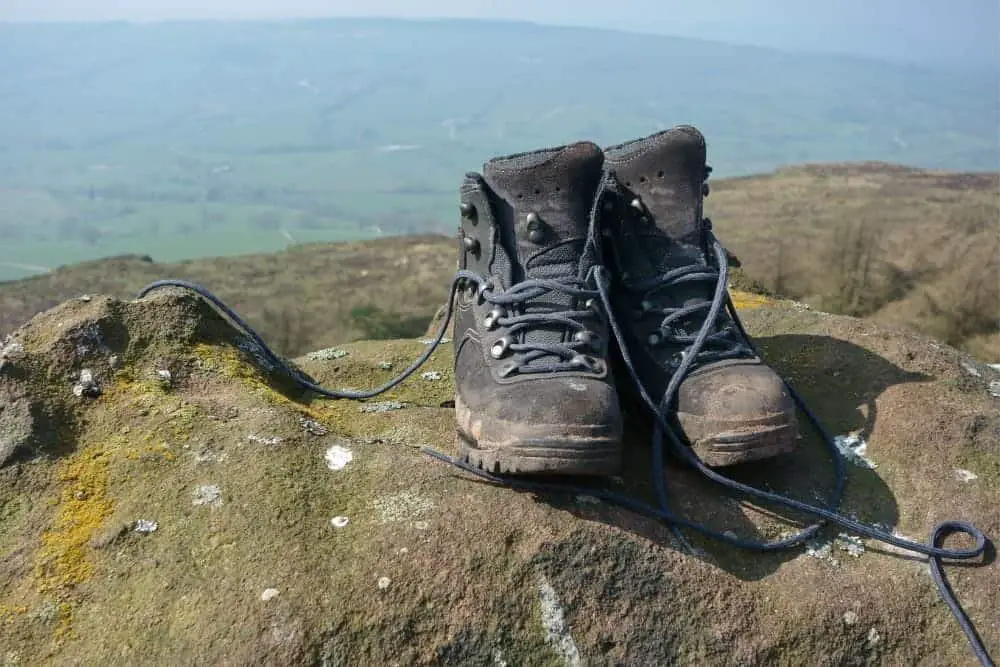 Due to the increase of microbes and moisture, your hiking boots start to have an unpleasant mildew smell. You might not know this, but mildew can easily affect hiking boots.
Mildew is a certain type of mold or early-stage mold. Like other mold types, mildew is a fungus traveling through the atmosphere in tiny spore form.
Mildew starts to grow and colonize when it lands in a humid or damp environment (like wet hiking boots). Notably, mildew will produce an earthy and musty smell that is quite challenging to remove entirely with a simple method.
So is mildew serious? In fact, it can affect your health one way or another with prolonged exposure.
Many have mild respiratory symptoms, including itchy eyes, sneezing, coughing, runny nose, and stuffiness after exposure to a moderate or small amount of mildew.
Especially, those with asthma might suffer wheezing or asthma attacks when smelling mildew. Well, it ain't good at all. So it is best not to ignore cleaning the mildew smell after you unexpectedly leave your hiking boots to have mildew.
Do you want to know how to say goodbye to the mildew smell of your hiking boots? Keep scrolling down!
How To Get Mildew Smell Out Of Hiking Boots?
As you might know, hiking boots regularly come in three materials: leather, suede, and nylon fabric. The methods to deodorize hiking boots might vary from material to material.
But do not worry; we are going to share some great ways to eliminate this unpleasant stinky smell for all types of hiking boots.
Method 1: Clean Outside Hiking Boots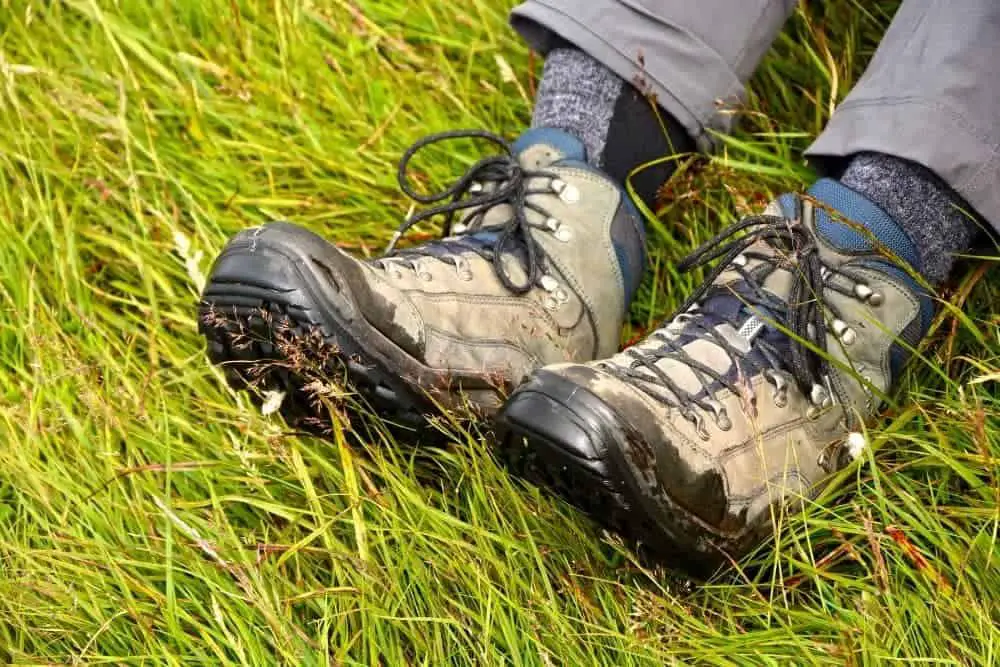 To ensure your hiking boots do not have any mildew spots on the surface, it is a must to clean the outside of your hiking boots completely. Below are several ways you can apply:
Mix water with 70% alcohol with a ratio of 3:1 and then clean the footwear. Alcohol is known for its antiseptic effect, lowering the appearance and growth of fungus. That said, a dense concentration can lead to strains on the surface of your hiking boots or discoloration.
Mix warm water with vinegar acid in the ratio of 1:1 or 2:1. This mixture will not discolor the surface of your hiking boots. Vinegar is quite mild but effective in wiping out the mildew well while deterring the spore growth.
Mix warm water with tea tree oil – an essential natural oil to effectively deter fungi and bacteria. That said, this way can cost you a small fortune as the tea tree oil is quite expensive. The good news is that you will not need to rinse with water again.
Mix warm water with baking soda in the ratio of 2:1. Baking soda is famous for its effect to kill fungus and bacteria while ensuring the boot surface's color and condition. Besides, it can effectively eliminate the musty mildew smell too.
Mix warm water with handwashing soap in the ratio of 2:1. Surely, it is safe for your hiking boots skin while repelling and killing mildew on your hiking boots effectively. Nevertheless, this way requires you to rinse with water again to clean thoroughly.
After preparing the solution to clean your hiking boots, utilize a dry, tough cloth to clean mildew spots.
Pour a small amount of the liquid on the outside of the footwear for some seconds to let it penetrate. Next, take the dry cloth to rub all the mildew off quickly.
It is worth noting that trying to put on a mask to prevent you from breathing in the mildew smell, which is not good for your health.
Repeatedly wipe until you do not see any white, green, or gray mildew spots on the footwear's surface. It is best to entirely rub the hiking boots even on areas without mildew, thwarting the potential fungi and spores from thriving in the future.
Real leather and suede hiking boots are likely to get watermarks when you pour the solution on. Hence, you had better soak the solution on a tough cloth and rub it on the footwear's surface to remove mildew.
Method 2: Clean Inside Hiking Boots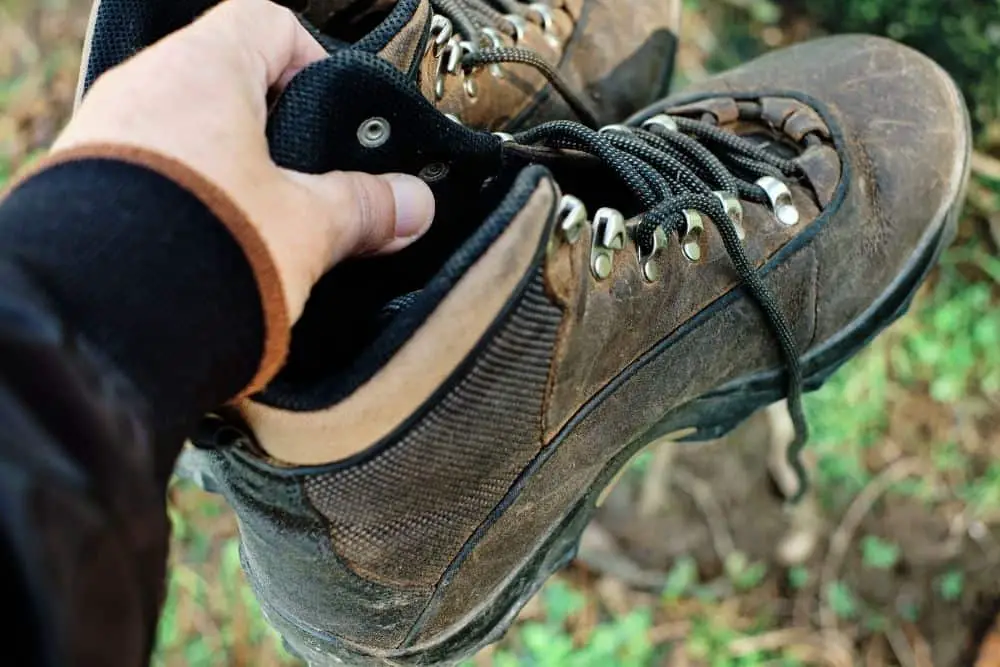 As mildew often occurs on the surface of the fabric, it is not likely to be rooted deep in the fibers. Thus, the hiking boot internal side might cope with smell rather than mildew spots. So right when you notice your hiking boots have a mildew smell, it is best to clean the inside immediately. The purpose is to expel all the smell in them.
Regularly, hiking boots come with leather or fabric lining, so the method to deodorize two materials is also different. Should your hiking boots come with leather insole and lining, you can apply the following way:
Prepare a leather cleaner , a horsehair brush , a dry clean rag, and a sprayer of warm water.
Spray a dewy layer of warm water inside your hiking boots, then directly use leather cleaner to the hiking boot inner surface.
Then take the horsehair brush to thoroughly scrub your footwear inside, ensuring it is clean and non-odor.
Utilize a dry clean rag to eliminate the remaining leather cleaner and leave the footwear inside to dry.
For fabric lining or insole, take a look below:
Prepare a bristle brush, a dry clean rag, a warm water sprayer, and fabric cleaner. 
Spray a warm water layer over the inner surface of your hiking boots, dampen the brush before applying the fabric cleaner to it.
Utilize the brush to scrub the surface inside the hiking boots. Scrub until your footwear is clean and there is no mildew.
Use a dry clean rag to eliminate cleaner and water residues.
Rule of thumb
Ensure your hiking boot interior is dry after cleaning. It is advisable to use a boot dryer  (or hair dryer) or boot trees. Put them into the footwear.
Do not leave your hiking boots to soak wet as suede and leather can deteriorate if they are wet for a while.
Regarding the detachable insoles, you can separately clean them after taking them out. Else, feel free to replace the damaged mildew insole with a new one.
So keep in mind to choose a suitable method to remove the smell depending on the insole materials.
Method 3: Use Boot Odor Spray
Last update on 2023-05-12 / Affiliate links / Images from Amazon Product Advertising API
Another great way to get the mildew smell out of the hiking boots is to use boot odor spray. But before applying this method, keep in mind to thoroughly clean the inside of your hiking boots. The issue of stinky hiking boots is quite popular. That's why the market is full of products to handle this problem.
The spray can get rid of your hiking boots' mildew smell and provide a pleasant and cool scent. So take a boot odor spray bottle and directly spray on the hiking boot interior as this part is likely to retain unpleasant stinky mildew odors.
Method 4: Apply Household Powder
Last update on 2023-05-12 / Affiliate links / Images from Amazon Product Advertising API
Another way to help you deodorize the mildew smell from your hiking boots is to take advantage of household powder.
There are various types of powder products you can choose like baking powder, baby powder, cornstarch, or talcum powder to sprinkle on the inside of your hiking boots.
You do not need to use much powder. Only a thin powder layer is enough to ensure your hiking boots are dry. As you might know, the flour can wick away the moisture inside the footwear and eliminate the smell well. Many choose this solution for their mildew hiking boots.
This way is quite simple, to be honest. You only need to take out your footwear and put a moderate amount of powder inside the boots. Leave it there to allow it to wick away all the moisture.
Method 5: Utilize Boot Trees
Last update on 2023-05-12 / Affiliate links / Images from Amazon Product Advertising API
It seems that boot trees have become common among hiking boot lovers. They help to wick away moisture while keeping your hiking boots shape. They make the footwear always non-wrinkled and dry.
When shopping for boot trees, you might find most products are made of cedar trees. This means they can provide a quite pleasant smell in your hiking boots after applying.
Wet hiking boots, in fact, are likely to initiate the mildew smell in them. Well, to help your footwear stay away from the odor, you can place boot trees inside and leave them overnight. No messy, unpleasant odor anymore the next day.
Method 6: Utilize An Air Purifying Bag
Last update on 2023-05-12 / Affiliate links / Images from Amazon Product Advertising API
Air purifying bags are made of bamboo charcoal – a material to eliminate smells and impurities. That's why they can make your hiking boots free of mildew smell by wicking away odors and moisture. As a result, your hiking boots will no longer be stinky.
Method 7: Used Tea Or Coffee Bags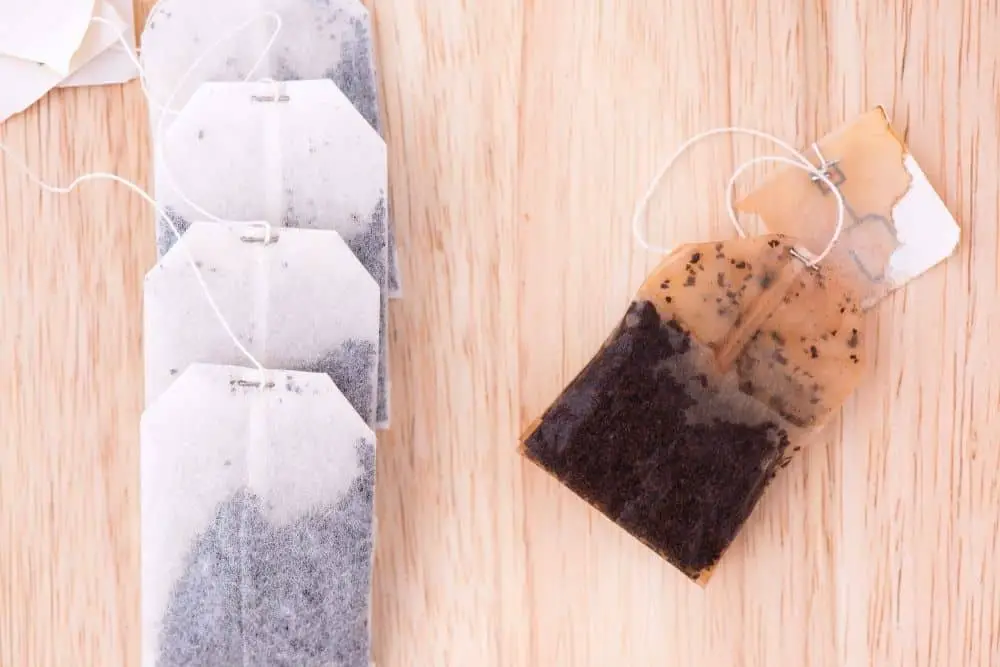 An easy-to-find remedy at your house to deodorize the hiking boots is to utilize tea grounds or coffee grounds. While these grounds are damp, you can use a cloth bag to store them and then put on your hiking footwear.
Well, this method is quite effective in removing the unpleasant odor. You see, it is not difficult to find coffee or tea grounds, right?
So after making your favorite drink, do not throw the grounds away. Rather, dry them out and please take advantage of them to make your hiking boots smell fresh and clean.
Method 8: Alter Hiking Boot Insoles
Last update on 2023-05-12 / Affiliate links / Images from Amazon Product Advertising API
As the mildew smell also comes from the insoles of your hiking boots, you can replace them to get rid of the stinky odor completely. If they cannot be removed, it is best to thoroughly clean them as possible, dry them properly and put on an extra insole on the top..
Method 9: Utilize Odor Eliminator
Last update on 2023-05-12 / Affiliate links / Images from Amazon Product Advertising API
In case your hiking boots still have a bad mildew smell after you clean the insoles, the reason might be due to the hiking boot shaft lining. The mildew odor still sticks to it, making your footwear too smelly to wear.
To handle this case, we highly recommend you utilize an odor eliminator. This product is developed for outdoor uses, so it is totally safe to use on hiking boots.
You can make a deodorizing solution with this type of product, then spray it on the footwear and leave your hiking boots to dry. Your hiking boots will no longer have the bad smell caused by mildew.
Method 10: Keeping Hiking Boots Dry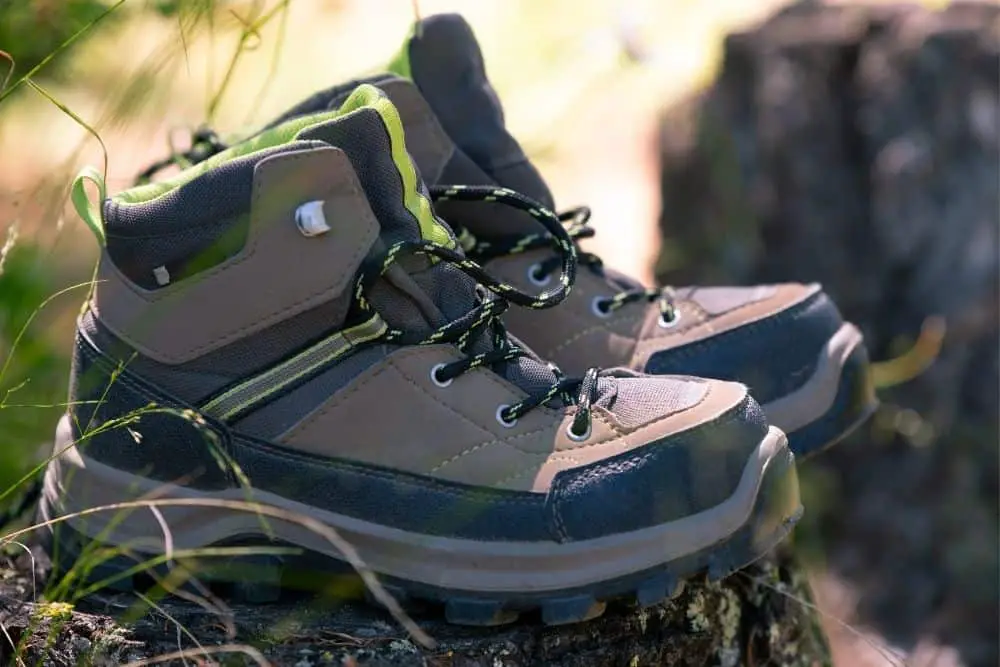 It is obvious that moisture in hiking boots is attributable to mildew paired with an unpleasant smell. That's why it is imperative to put your hiking boots in a well-ventilated and dry condition.
Besides, you can combine other drying methods for your footwear, like cedar boot shaper or boot trees. If you have many hiking boots and regularly travel in rainy conditions, you had better consider buying a dryer for them.
On top of that, you can take advantage of sunlight to dry your hiking boots. After cleaning the mildew both outside and inside, it is best to hang boots under the sunshine. The sunlight can perfectly kill all spores and mildew, leaving a sunny scent on your hiking boots.
This way can lower the possibility of mildew and spores forming again. It is worth mentioning that the suitable time for sunbathing your hiking boots is around 30 mins – 1 hour.
And in case your footwear comes with removable insoles, do not forget to take them out to dry separately
Wrapping Up
Deodorizing your hiking boots from mildew is not a pleasant experience. But it is essential to keep your footwear clean and free of musty and stinky smells.
Whoo-hoo! Is it great to turn a pair of hiking boots with a musky and stinky smell into fresh and clean footwear? After spending time eliminating all the odor, your hiking boots will thank you.
And you can wear them for your next interesting hikes. But we have to say, the best way to take care of your hiking boots is to clean and dry them after use immediately.
Besides, washing your hiking boots regularly can keep them odor-free. Do not let mildew have a chance to form and grow on your footwear.
Anyway, we hope our article is helpful for you guys. Keep following us for more interesting information. Thank you for reading!