You double-checked the price of the hiking boot and it felt perfect. You placed your order and it arrived a few days later.
However, when you put your feet into the boots, your toes were literally on fire. You don't want to return the boots because it was a rare design and a great addition to your hiking collection but you can't also deal with the pain on your toes.
If you are reading this, it is probably because you have found yourself in a similar dilemma. While the pairs of boots are designed to be identical, the same cannot be said about the human body.
If you stand in front of the mirror and observe the two halves of your body, you will discover either the left or right half is slightly bigger than the other.
What this means is that you can get hiking boots of identical sizes and dimensions only to notice that one either the left or right toe box feels narrower for you while the other fits perfectly. This is not a manufacturing defect, rather, it is due to the fact that the human feet are not identical in size.
Thankfully, there are steps you can take to stretch the toe box of your hiking boots so that both the left and the right boot fits snugly. We are going to discuss all the available methods including giving you secret tips which we discovered on our own.
How to know if a boot is a wrong fit?
Hiking boots are different from sneakers and other kinds of shoes because they are designed with the primary purpose of protecting your feet rather than for a fashion statement. Therefore, even if you think you have an idea of how a shoe should fit, the reality may be different for boots.
There is no point in attempting to stretch the toe box of your hiking boots if they are the wrong size. When you struggle all you can and your feet fail to get into your boots, the best decision for you is to return them.
So, how do you know if your hiking boots are the right ones for you?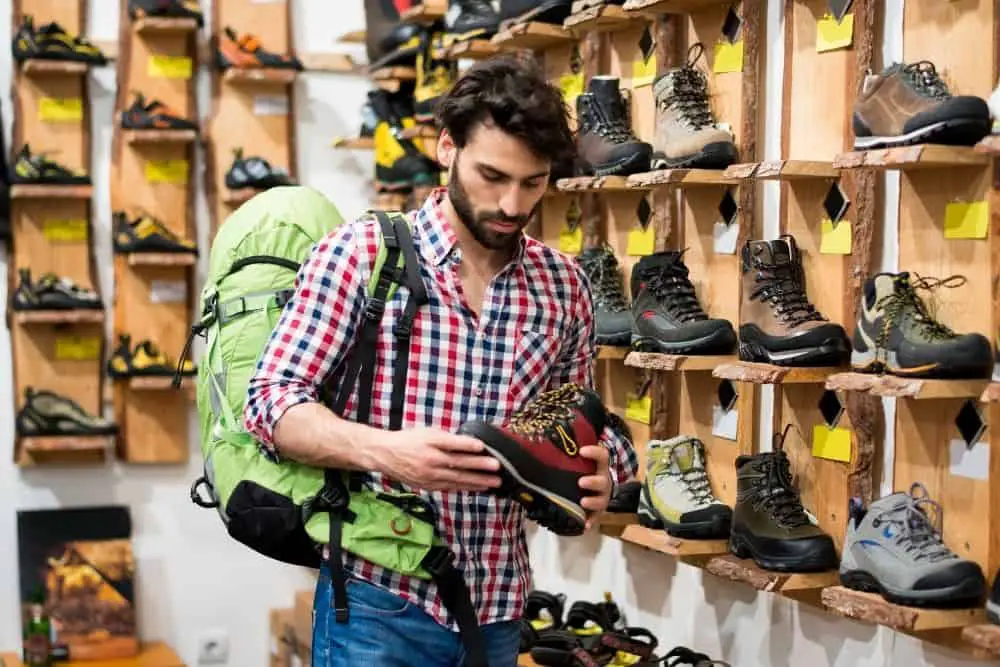 Firstly, you need to wear them and walk a short distance to see if the toe box is too narrow or the heel height is uncomfortable. Another red flag that tells you that your boots are not the right fit is when they overlap or don't face forward when you wear them.
Also, the boots should not be too tight or too loose. When wearing a boot of the right size, one of your fingers should be able to fit into the space between the back of your boots and your ankles. If you can't fit one finger, the boot is too tight and if you can put two or more fingers in that space, the boot is too loose.
When you put on boots of the right size, you should have enough space to wiggle your toes. If you find it difficult or impossible to wiggle your toes, it is a sign that the boots are too tight.
On the other hand, walk around in boots for a minute or two. If you feel your feet sliding around in the boot, it is a sign that it is too big for you.
It is almost certain that you will be wearing your boots with socks. It is important to bear in mind that the thickness of your socks can affect how your boots fit your feet. If you love wearing thick socks, it is important to test your boots with the socks.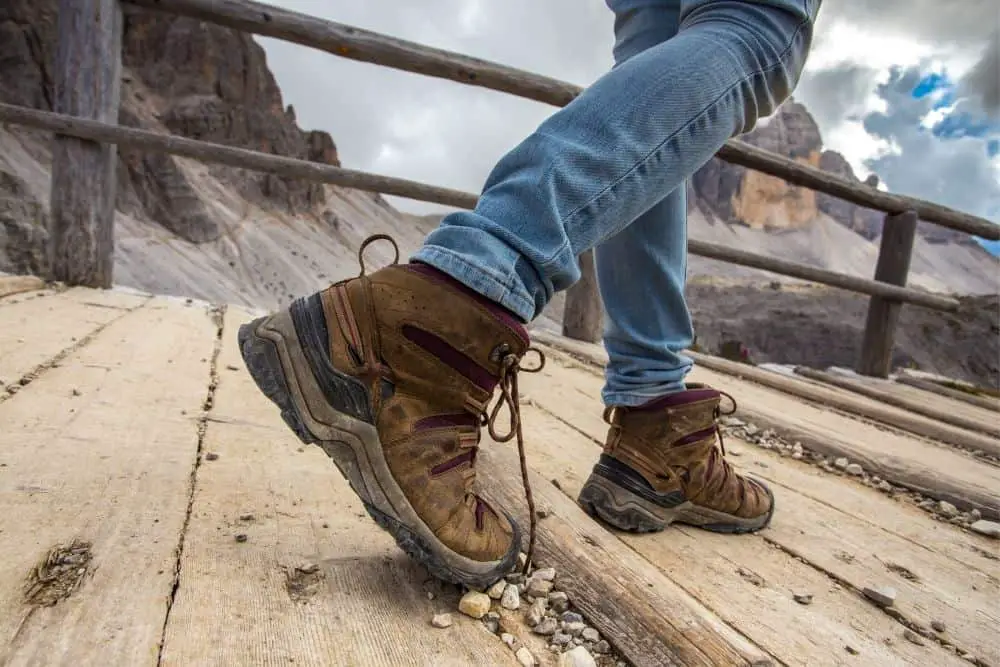 How to stretch toe box of hiking boots?
It is important to mention that you should never wear boots with narrow toe boxes for long hikes without stretching them because they will end up hurting your feet. Stretching the toes of your boots makes them more comfortable to wear.
If you end up with boots with a narrow toe box, there are steps and techniques that you can use to make it more comfortable.
Remember, a journey of a thousand miles begins with a step. That means some of the methods we will outline below will take longer to stretch your boot's toe box—but it doesn't make them any less relevant.
Without further ado, let us have a look at the steps to stretch the toe box.
1. Using socks to stretch the toe box
One of the popular techniques that hikers employ to stretch the toe box of their boots at home is the use of thick socks. You can wear one or two pairs of thick socks and wear your boots.
Then, walk around the house for twenty or thirty minutes. Try bending your feet and toes. Do this repeatedly and pull off the boots at the elapse of thirty minutes to avoid hurting your feet.
Give yourself an hour or two breaks and try again. Repeat the process until your boots have become comfortable to wear.
Last update on 2023-03-15 / Affiliate links / Images from Amazon Product Advertising API
Pros
Doesn't require any extra expenses
Can be done from the comfort of your home
Cons
The process is slow and can take several weeks or months to achieve the desired result
Your toes will still hurt especially at the early stages
2. Use a hairdryer
Sometimes the choice of a method or technique to stretch your toe box will depend on the type of material used in the manufacture of the boots. If you just got a boot that is made of genuine leather, then you can use a hairdryer to stretch the toe box.
All you need to do is turn on the hairdryer and channel the heat to the areas you want to stretch. Hold it in position for about thirty seconds. The heat makes the area malleable and prone to expansion.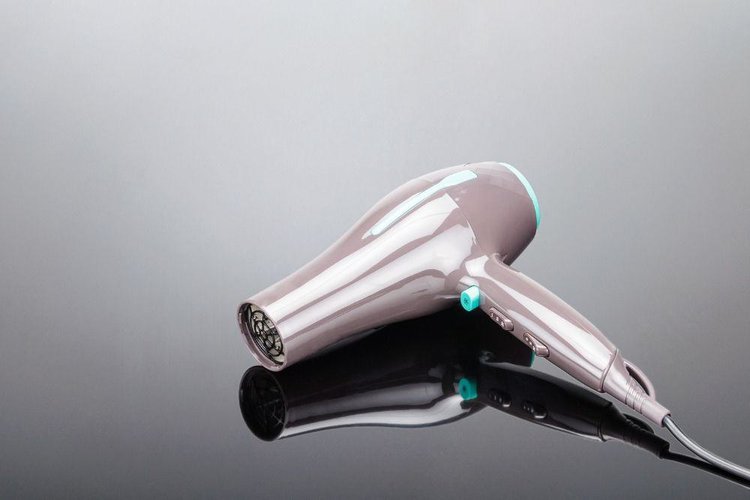 You can now insert your feet into the boot to easily stretch it out further. Curl your feet and wiggle your toes to get the desired fit.
Pros
It takes only a few minutes to stretch your boots to the desired limit
The process is not technical and can be done by anyone
Cons
This technique is not suitable for all types of boots. It is restricted to synthetic materials
If you don't have a hairdryer, you will have to purchase one
3. Using the freezing method
How far can you go to stretch the toe box of your boot? The freezing method is not for the faint-hearted—especially if you spend months saving up to get those lovely boots. This next step involves freezing a pack of water in your boots.
Take a ziplock bag and fill it halfway with water and close it tightly. Then push it into your boots until it gets to the tip of the toes—where you want to stretch. Put the boots in a freezer and let the water in the ziplock bag freeze.
This method relies on the theory that water expands when frozen. This expansion will also stretch the toe area. Obviously, this method is more suitable for boots made of synthetic materials rather than leather.
Pros
You will literally see the result overnight
Doesn't require any extra skill or purchasing any product
Cons
Not suitable for all types of material
You don't have control over water expansion. This means you cannot decide how much you want the toes to stretch
4. Use a boot stretcher
Boot stretchers have wooden and metal components. The metal part controls the wooden part which is often designed to mimic the human fit.
The advantage of a boot stretcher over other methods is that you can use it to simultaneously stretch the length and width of the toe box—depending on the product you choose.
Last update on 2023-03-15 / Affiliate links / Images from Amazon Product Advertising API
Using the boot stretcher is simple and straightforward. All you need to do is set it up and put wooden human feet shaped parts inside your boots until it gets to the toe area. Use the metal clamps to adjust it until it becomes tight. You can get the desired result in as little as eight hours.
Turn the clamp counterclockwise to release from the boot. There are different types of boot stretchers which increases the chance of finding the perfect product for your boots—irrespective of the design.
Pros
No need to wait for days or weeks to have your boots stretched
Simultaneously stretch the length and width of the boots to achieve a snug fit
Cons
This requires special budgeting and may not be suitable for frugal spenders
Like every other mechanical device, you will have to deal with durability challenges
5. Use oil conditioner on leather boots
Sometimes you may buy a hiking boot and use it for a while and decide to put it away until the next hike. The next time you try to put it on, you discover that the boots feel tight at the toes. This usually happens if the boots are stored in an area with extremely low humidity. Consequently, the leather boots will lose moisture and shrink.
In this situation, you can restore the moisture in the boots and soften the leather by using a boot oil conditioner. Before using the oil conditioner, use a clean soft cloth to brush off debris and dirt from the boots.
Apply a thin layer of the oil conditioner on another clean cloth and use the cloth to rub the conditioner into the leather boot in a circular motion. Leave the leather for some time to absorb the conditioner. Wipe off any excess conditioner from the boots.
Last update on 2023-03-15 / Affiliate links / Images from Amazon Product Advertising API
Pros
You will see the result in a few hours
The oil conditioner will also help to protect your leather hiking boot helping it to last longer
Cons
You need to budget more to get the oil conditioner
Some oil conditioners can lead to the discoloration of your boot
6. Use boot stretcher spray
Boot stretcher spray is formulated to stretch tight-fitting boots as you walk. Premium stretcher spray works on virtually all types of boots including leather, Nubuck, suede, and synthetic.
Using the boot stretcher spray is straightforward. Simply shake the bottle and press down the nozzle to spray the content of the container on the area you want to expand—which can be inside or outside.
Immediately you are done with spraying, put on a thick pair of socks and wear the boots. Walk around and wiggle your toes or curl your feet until the boots dry. Repeat as often as needed until you achieve the desired stretch.
Last update on 2023-03-15 / Affiliate links / Images from Amazon Product Advertising API
Pros
The effect is fast and you can start using your boots as soon as possible
Can be combined with boot stretchers for stretching your boots while you sleep
Cons
Purchasing a boot stretcher spray may be an extra strain on your budget
Be sure that it is suitable for your boots or it may leave stains
7. Use Shoe Tree
A shoe tree is similar to boot stretchers except that it is not adjustable like the latter. However, a shoe tree is more effective for keeping your boots in shape when you want to store them for a long time.
All you have to do is insert them into your boots and leave them there. This will prevent the shrinking of the leather of your boot from loss of moisture.
Last update on 2023-03-15 / Affiliate links / Images from Amazon Product Advertising API
Pros
Proven effective by a large number of reviewers
Your toes will not hurt in the process of stretching unlike in methods where you will have to wear your boots
Cons
Purchasing extra tools can put a strain on your budget
They are made of hard plastic which can easily snap
8. Take them to a cobbler
Sometimes, the best option is really to take the boots to a cobbler to have them do it professionally. This is particularly important if you are dealing with a rare and very expensive collection that can easily be damaged.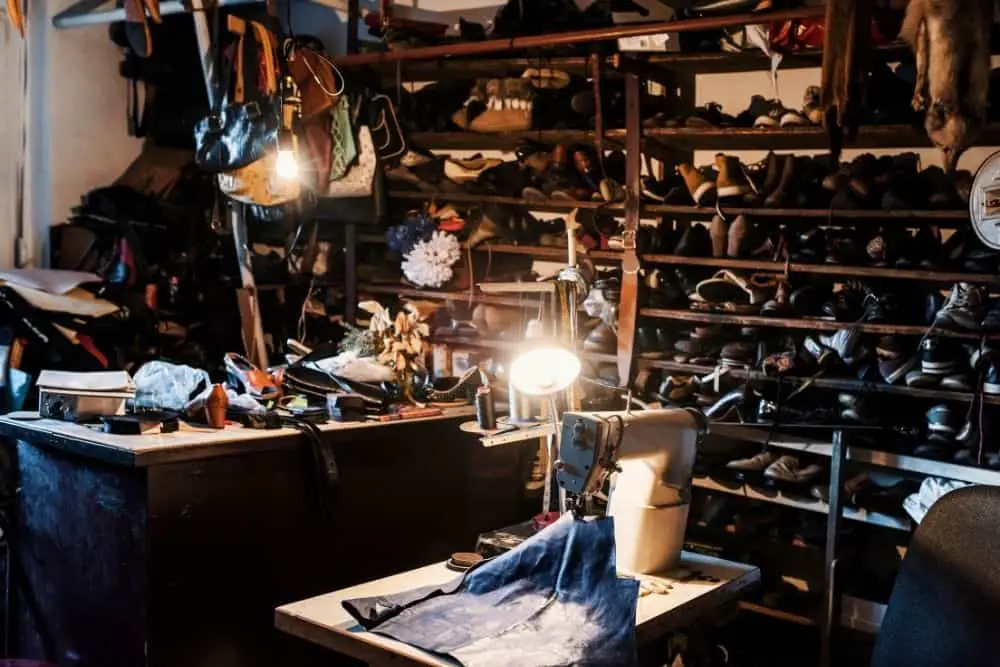 Giving a cobbler your boots to stretch is also a noble act because you will be supporting a small business. The cobbler might even suggest steps you can take to help your boots last longer. For example, they may pad your soles with rubber soles to keep them in good condition.
Pros
Helping a small business to stay open
Professionally stretch your toe box without undermining the integrity of the shoe
Con
Conclusion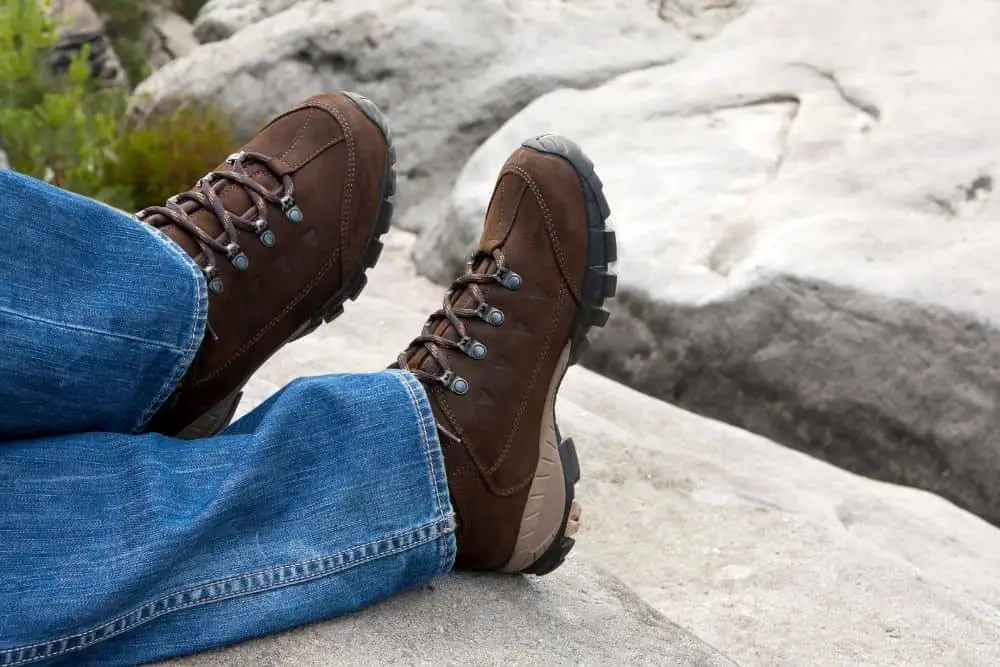 Little things like keeping your toenails short and clean can make your boots hurt less. A trick that we discovered is to keep your boots in a warm environment (not close to an open flame). This helps to soften the material so that your feet can do the rest when you put it on.
Another trick that worked for us is the use of old newspapers. We stuffed them into the boot and pushed them to the toe area and left it overnight. The result was simply breathtaking.
Obviously, you may need to try more than one technique to get the desired result. Just make sure that you don't do anything harsh that will damage your boots.