If you're planning a hiking trip, one of the most important things you'll need is a good backpack.
A hiking backpack is essential for carrying all your gear and supplies, but it also serves other important functions.
In this article, we'll explore why a hiking backpack is so important.
1. Comfort and Support
The first and most obvious reason why a hiking backpack is important is for comfort and support.
When you're hiking, you'll be carrying a lot of weight on your back, and if your backpack doesn't fit properly or doesn't have the right support, you can experience discomfort and even injury.
A good hiking backpack should have padded shoulder straps, a padded back panel, and a waist belt to distribute weight evenly.
Imagine hiking for hours with a poorly fitting backpack. You might start feeling pain in your shoulders, neck, or back.
This can quickly ruin your hike and make it difficult to enjoy the scenery.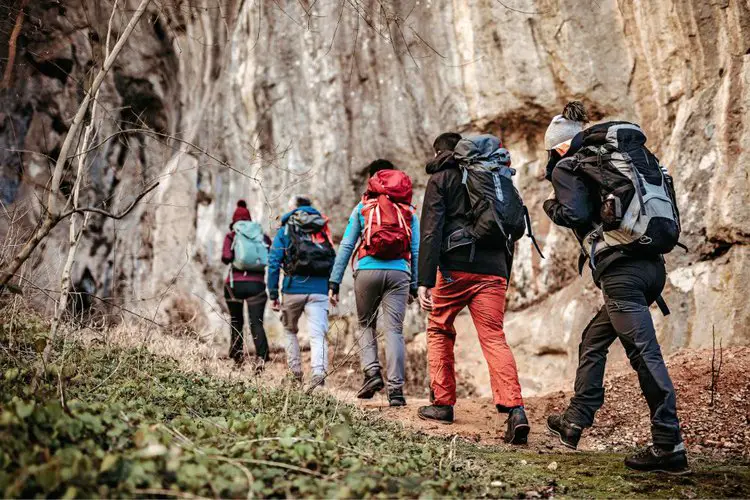 2. Storage and Organization
Another important function of a hiking backpack is storage and organization.
A good hiking backpack should have multiple compartments and pockets to help you keep your gear organized and easily accessible.
This is especially important for longer hikes where you'll need to carry a lot of gear.
Example:
You'll need to carry items such as water bottles, snacks, a first aid kit, a map, and a compass.
With a well-organized backpack, you can easily access these items without having to dig through a jumbled mess of gear.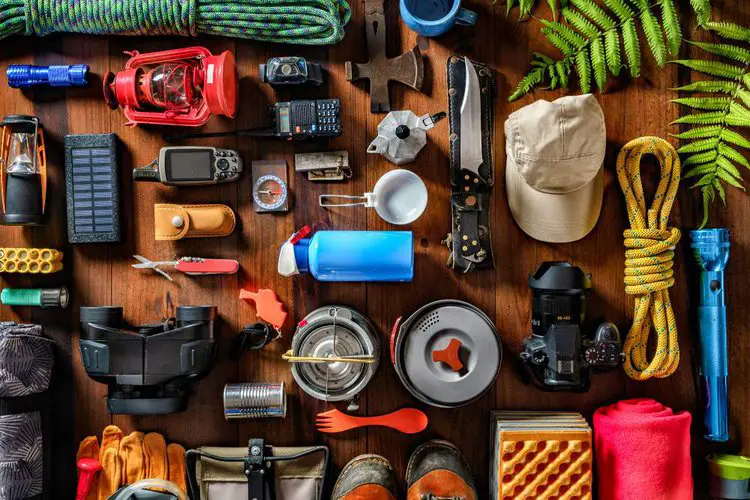 3. Durability and Weather Resistance
A high-quality hiking backpack is designed to withstand harsh weather conditions, with water-resistant or waterproof materials and built-in rain covers to protect your gear from getting wet.
The backpack's durability ensures that it can withstand the elements and rough terrain, allowing you to focus on your hike without worrying about your gear falling apart.
With a high-quality hiking backpack, you can hike confidently knowing that your gear is protected and secure in any weather conditions.
Imagine hiking in the rain with a backpack that isn't waterproof.
Your gear will get wet, and you'll be left with soggy snacks, wet clothes, and a miserable experience.
4. Safety and Emergency Preparedness
A hiking backpack can also play an important role in safety and emergency preparedness.
A well-equipped backpack should include a first aid kit, a whistle, a flashlight, and other emergency essentials. This can help you in case of an emergency or unexpected situation.
If you get lost or injured on a hike, having the right emergency equipment can be the difference between life and death.
With a well-equipped backpack, you'll be prepared for any situation that comes your way.
5. Versatility
Finally, a good hiking backpack should be versatile and adaptable to different situations.
Look for backpacks that have adjustable straps and that can be customized to fit your needs.
This is especially important if you're planning to do different types of hikes with different gear requirements.
Conclusion






Last update on 2023-09-23 / Affiliate links / Images from Amazon Product Advertising API
Hiking backpacks are an essential piece of gear for hikers, and investing in a high-quality backpack can bring numerous benefits.
A high-quality hiking backpack is made from durable materials that can withstand the wear and tear of the trail, and can last for years, making it a better investment in the long run than constantly replacing cheaper backpacks.
In addition, high-quality hiking backpacks offer features like padded straps and back panels, adjustable straps, multiple compartments and pockets, and built-in rain covers and hydration sleeves, which provide comfort, support, and functionality during hikes.
Carrying a well-made hiking backpack that fits properly and distributes weight evenly can significantly enhance the overall hiking experience, and give hikers peace of mind, knowing that their gear is secure and protected during the hike.