Hiking boots often come in many types with different characteristics, which is easy to explain because they have to overcome many different types of terrain and environments.
One of the features that many people are interested in is their waterproof ability. And for those who regularly face rainy or wet terrain, this is definitely a must-have feature.
Owning a pair of waterproof hiking boots can be a good thing, but that's not always the case, especially in hot or dry terrain.
This article will be the big picture to tell you if you really need a pair of waterproof hiking boots and why.
Let's check it out!
Should Hiking Boots Be Waterproof?
In fact, this depends a lot on the terrain and environment you are going to. Most obviously, waterproof hiking boots will be a must in rain and snow conditions.
In this situation, your feet might suffer from cold and wetness, resulting in blisters and foot fungus, etc.
A good pair of hiking boots with waterproof ability will minimize that, keeping you warm and comfortable throughout the trip. And the most important thing on a long trip is that the boots that don't get wet won't add weight to your feet in every step – you won't lose any extra effort.
Waterproof hiking boots are also often easier to clean when wet with mud, you don't need to prepare too many tools to clean them, just a spray of water.
Not to mention the features that every pair of hiking boots has: non-slip outsole and ankle support will ensure your balance and stability despite bumpy and slippery trails.
Overall, waterproof hiking boots will guarantee your foot health, safety, and comfort throughout the trip.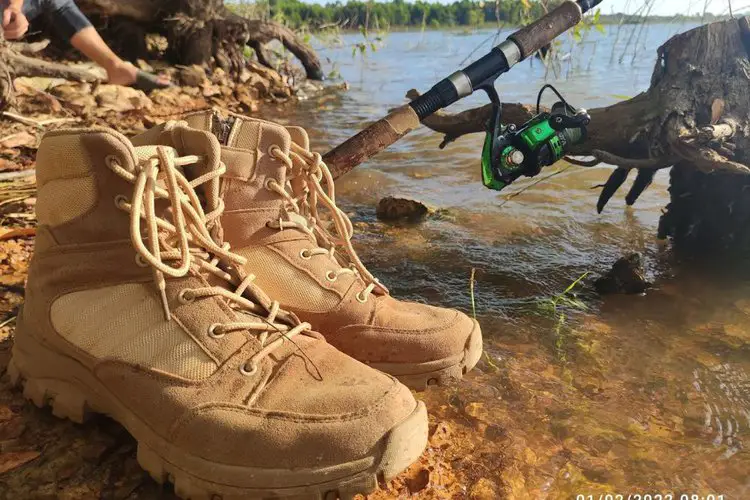 One thing you need to consider, though, is that you don't always need waterproof hiking boots.
For example, in terrains like hot deserts, you will need hiking boots that are more breathable than waterproof. The goal is to cool your feet!
Besides, some people sometimes don't like waterproof hiking boots. Even in easy terrain with favorable weather, they prefer a pair of hiking sandals over boots, because they help them feel the wildness of nature better and enjoy the journey completely.
In short, if it's not heavy rain or extremely wet, nasty terrain, you may not necessarily need to wear waterproof hiking boots. In case of light rain, you can also use waterproof spray products instead of buying a new pair of waterproof hiking boots.
In general, it is wise to thoroughly research the weather, environment, and terrain conditions of your destination before deciding whether to bring waterproof hiking boots or not.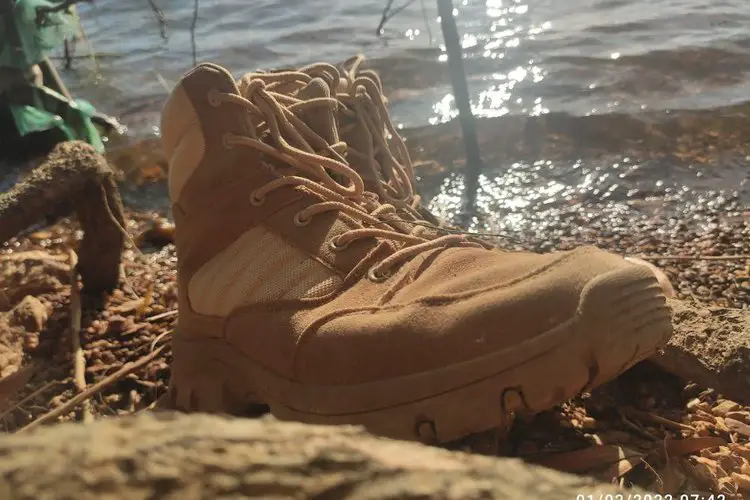 In addition to the terrain, environment, and external factors, your health and physical conditions are also quite important.
For example, if you get cold easily, even if it's light rain or slightly wet terrain, you should still wear waterproof hiking boots to ensure your feet can stay warm and dry.
Or if you easily catch a cold, then a pair of waterproof high-cut hiking boots will be just right for you.
Conclusion
In short, waterproof hiking boots will be a good choice for you if the upcoming trip is full of rain and puddles, and mud.
Because waterproof hiking boots really will ensure your feet are comfortable, dry, and warm for a long trip. Waterproof hiking boots are also very easy to clean from dirt or mud.
And the important thing is that they won't add extra weight during the hike as they never get soaked in water.
However, in very dry and hot terrain like the desert, you don't really need waterproof hiking boots, but instead, a pair of boots with good breathability to keep your feet stay cool.
You need to research the terrain and environment carefully you are about to conquer and then make a decision whether to use waterproof hiking boots or not.
Don't forget to consider your health before going. If you are someone who gets cold easily or doesn't like the cold, then a pair of waterproof hiking boots are also essential (even if it's just for a little rain outside).
Good luck!