Buying hiking boots for the trail can be a bit of a task. Most of the time, when you go shopping, you want items that are functional, dependable, and of high quality that will serve you well on the trail.
This is one of the reasons some people prefer to buy from brands that they are familiar with.
For example, one of the many popular clothing and footwear brands is Skechers, and if you use their products a lot, it is only natural that you would want to use their hiking boots if they make them.
Their products are good, and as a fan, you probably wouldn't want to pass up the opportunity to use their hiking boots on the trail. Skechers shoes are comfortable and stylish, and if you were to wear them on the trail for hiking, you probably would.
However, regular shoes may not be strong enough to withstand the harsh conditions of hiking terrain or the rigorousness of the activity. You can't wear just any shoes; they have to be strong, waterproof, protective, and supportive.
It would be nice if you could use Skechers' comfortable hiking boots on the trail. But for you to use them, they need to exist, right?
Do Skechers make hiking boots? If you would love to wear some Skechers hiking boots on the trail, it is only right that you find out. Read through to find your answer. What do you think it is going to be?
Let's get into it!
Top 3 Picks For You!



Skechers womens Hiker,Grey,8.5
Skechers mens Segment-garnet Hiking Boot, Cdb, 10.5 US
Skechers womens Hiker Skechers Trego - EL Capitan Black/Grey, 9 US medium

Skechers womens Hiker,Grey,8.5

Skechers mens Segment-garnet Hiking Boot, Cdb, 10.5 US

Skechers womens Hiker Skechers Trego - EL Capitan Black/Grey, 9 US medium
Last update on 2022-11-02 / Affiliate links / Images from Amazon Product Advertising API
Do Skechers Make Hiking Boots?
The good news is that Skechers makes hiking boots. But then, it also depends on your expectations. Skechers makes nice hiking boots that are good for the trail, but there are some that aren't so great for all terrains.
Originally, Skechers were known to create utility boots and skate boots to stand out when they first entered the market. Even though they had not been around for too long, they managed to rise to the limelight and become one of the top footwear brands in no time.
More importantly, they became popular for their memory foam technology in their footwear, including their hiking boots. And over the years, this technology has been working for them, and they will be around for a longer period of time.
Generally, Skechers are as good as other popular hiking boots you have probably come across in your search for boots to use. If you need your hiking boots branded as a Skechers brand, then you can check out some of their nice hiking boots.
Some Skechers hiking boots to check out:
Pros of Skechers hiking boots
As stated already, Skechers makes a wide range of hiking boots for different trails. But, what makes them good? Why should you consider using any of them at all? Let's take a look at some pros of Skechers hiking boots.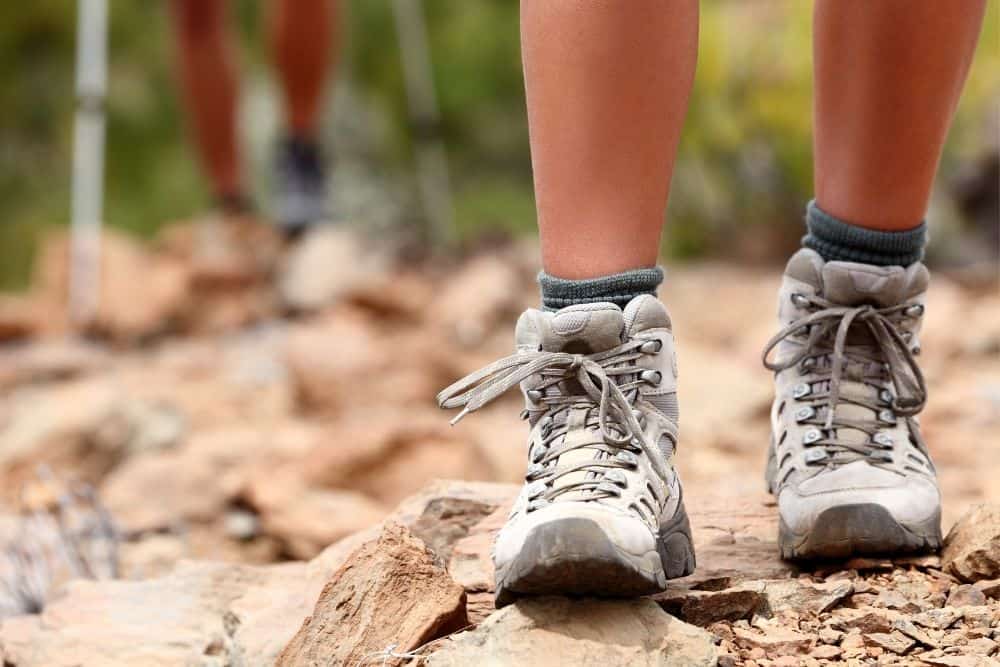 One of the benefits of Skechers hiking boots and why they are still around is due to their durability.
Skechers' footwear right from the start is known for its high durability, so when you get one of their hiking boots, it's almost certain that you will use them for a long time.
Their strong leather and mesh uppers are strong enough to last for a long time on the trail. They don't fall apart after walking a few miles in them, and if you have used Skechers in the past, you would know that.
Likewise, their rubber soles don't fall apart too quickly. Combined, all the technologies used in the boots help to ensure that hikers can use their Skechers hiking boots for a long time.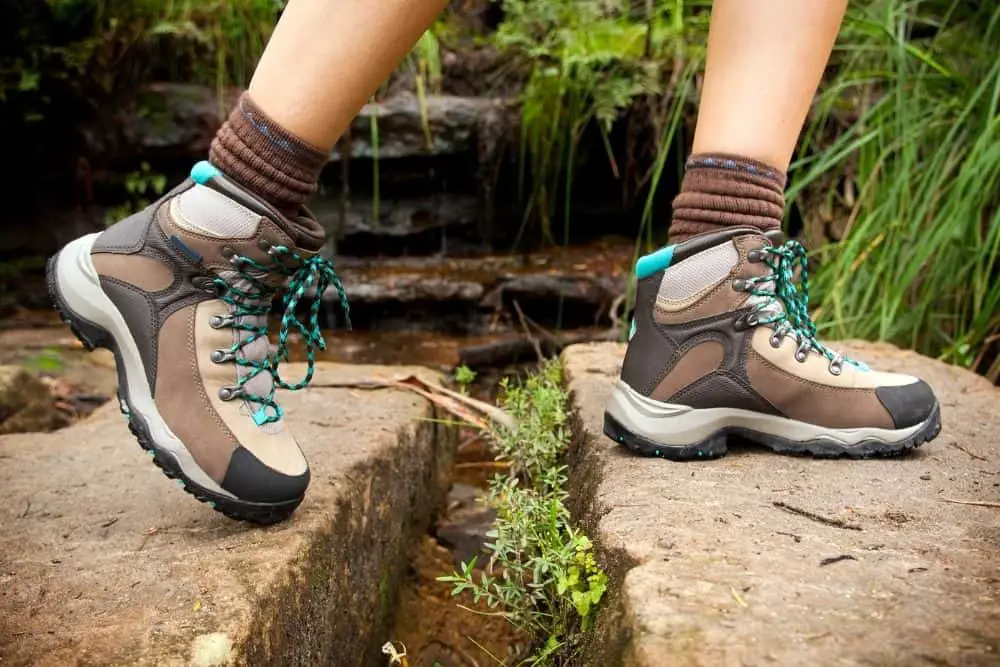 One thing Skechers footwear companies are known for is their comfortability. Their footwear, right from the start, is comfortable, and they ensure this with their memory foam technology.
The memory foam insoles serve as a cushioned footbed for your feet so that you can feel less impact on your feet with every step you take.
In addition, their cushioned heel panel overlays contribute to their comfortability, so the hiking boots feel cozy around your heels and your forefoot.
In addition, some of their hiking boots have a super light 5Gen cushioning system, which makes the boot feel snug around your feet.
Many Skechers users have testified to their comfortability, and if that matters to you, then you can get a pair of Skechers hiking boots for the trail.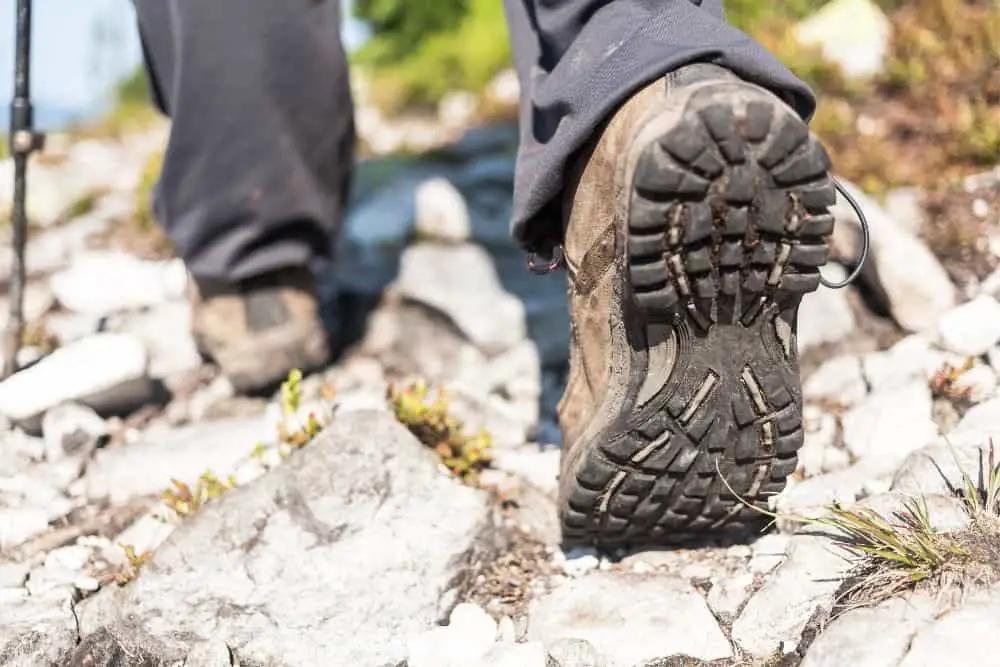 Hiking boots ought to ensure good traction on the trail due to different hiking situations and terrains, and Skechers doesn't fall short in this department. Their hiking boots ensure that you get foot grips on the trail.
That way, you can walk on different terrains and be sure to walk without slipping or falling. In addition, Skechers hiking boots provide good traction with their rubber sole features.
Most hiking boots have rubber outsoles, and they are pretty good at gripping terrains, especially with the lug designs underneath. Skechers soles are not loose and don't release easily from terrains, whether you are walking on slippery or plain terrains.
Provide sufficient support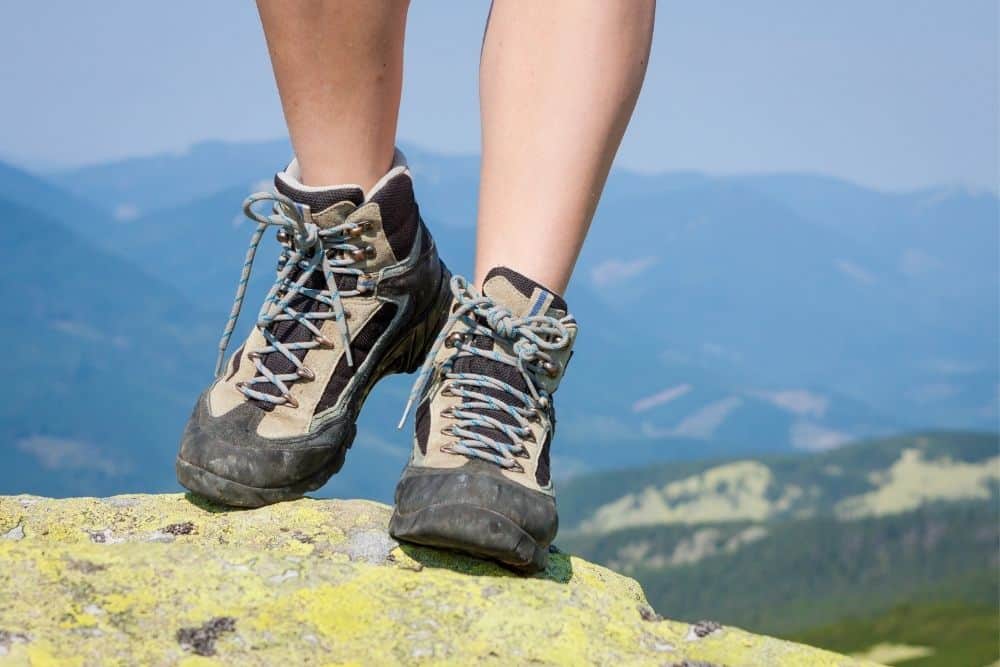 What's a good hiking boot without support? Support is a major help in making hiking easier and more bearable, and many hiking boots ensure that their users get this.
Skechers hiking boots surely provide sufficient support for users. Their rigid and stiff soles and midsoles help to support and elevate the ankles and heels in hiking boots so users don't fall or feel pain in their feet when on the trail.
In addition, their hiking boots have padded collars that support the ankle area, which helps, especially when you carry heavy loads on your back on the trail. And that is not all; they also ensure stability, so your weight doesn't weigh you down or let you lose your balance.
Cons of Skechers hiking boots
In the same vein, Skechers sometimes falter in some of their hiking boots. In this section, we will highlight the problems you are likely to face when using Skechers hiking boots.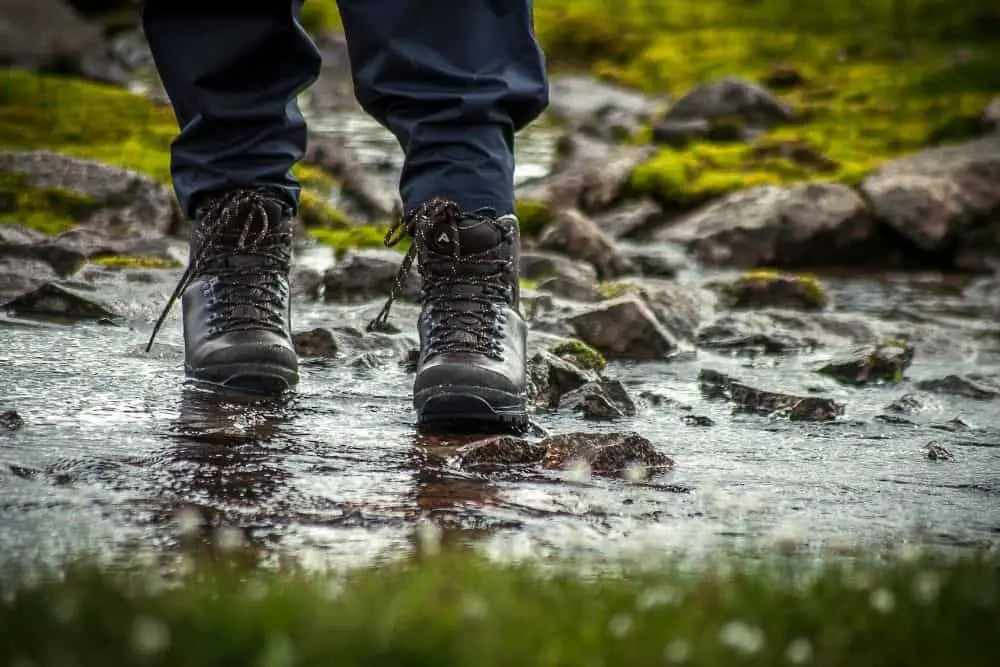 One of the drawbacks of Skechers hiking boots is that they are not waterproof enough compared to other hiking boots. Sure, they can keep a little moisture out, but they can't withstand heavy rain or being submerged in water.
Compared to other hiking boots that use gore-tex, M-Select dry, and other waterproof linings, Skechers does not use any in their boots. Unfortunately, this makes users prone to moisture and possibly other conditions that breed from wet feet in hiking boots.
Memory foam is not always durable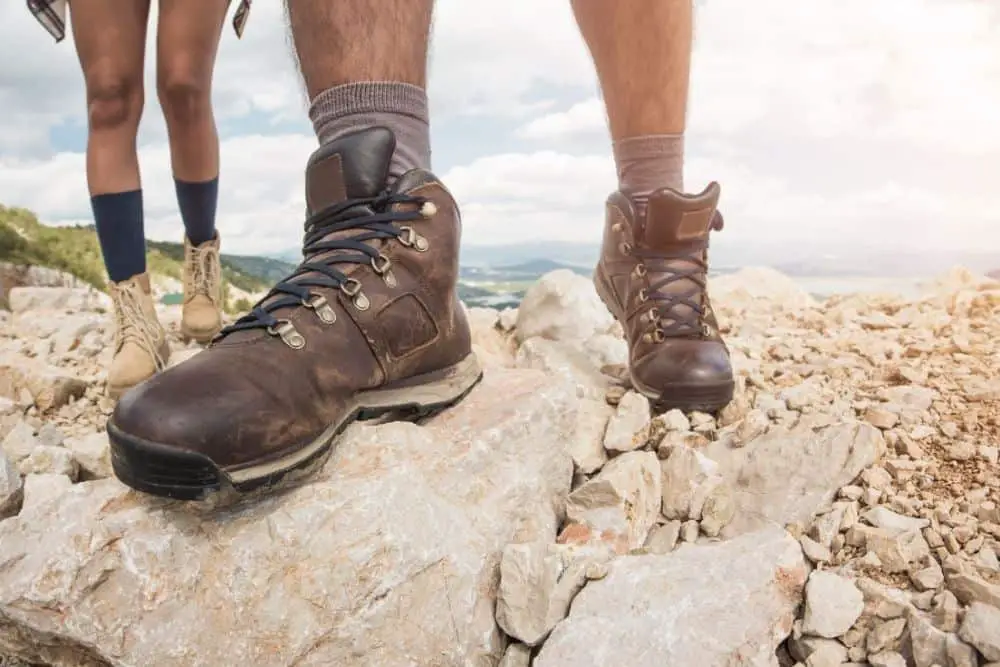 Skechers memory foam is one feature that stands out in their footwear line. They are comfortable and make hiking in the boots easier. However, this feeling does not last for a long time.
For one, the memory foam fades and wanes with time and usage, so the hiking boots get less comfortable when that happens. So, you might want to consider this before rushing out to buy Skechers hiking boots.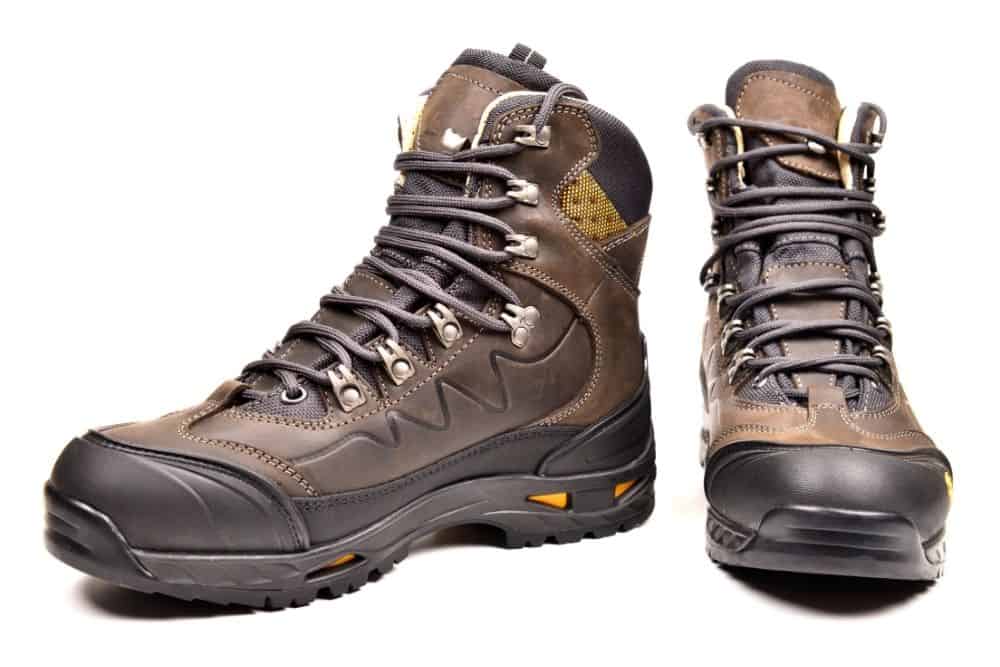 Another drawback of Skechers hiking boots is that they can sometimes be too stiff. Plus, their soles are not flexible, and that can make you feel a bit uncomfortable on the trail.
Of course, they should break in after you walk in them for a while, but not everyone may be cool with that. If you can, it is all good. However, if you can't, you should make sure to break in your Skechers hiking boots before you wear them on the trail.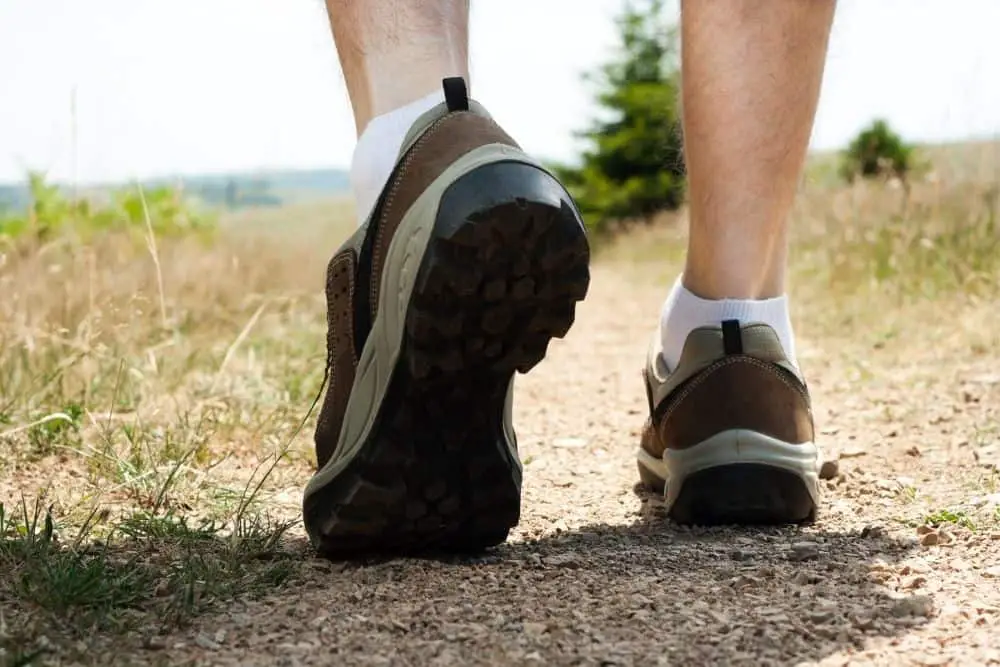 Another thing about Skechers hiking boots is that they may not fit people with narrow feet. Their heel area seems too wide for people with narrow feet and can cause heel slippage on the trail.
Of course, this is good for people with wide feet, but people with narrow feet shouldn't be left out. You can make up for that by wearing thick socks or tightening your shoelaces in that area.
Conclusion
As a popular brand in the footwear industry, it seems Skechers does not want to be left behind in the outdoor footwear department. Therefore, if you have wondered whether Skechers makes hiking boots, they do.
They have some nice hiking boots out there that you can check out online or offline, and we listed some of them in the articles. Skechers hiking boots are comfortable, durable, stable, supportive, and good for the trail.
However, they fall short in waterproofing, stiffness, narrow size, and other faults. You can make up for that by waterproofing the boots, breaking them in, and getting the hiking boots in your size.
But if all else fails, you should probably try out other brands that provide all the features you need in your size. And if it is Skechers for you any day, make sure you buy the right size so you can enjoy their benefits.