The soles get worn and slippery, the hooks fall off, the laces constantly get tangled, and you often feel wet feet! – you will find your hiking boots tattered someday, forcing you to invest in a new pair of hiking boots. But the question is when it will happen and which factors affect how long hiking boots last.
In today's article, we are going to share the key factors related to the longevity of hiking boots; thereby, we will help you estimate how long your hiking boots are left.
Are you eager to know? Let's get the ball rolling!
How Long Do Hiking Boots Last?
Hiking boots can last for an extended time depending on how often you wear them, which terrain you regularly hike on, and your footwear quality.
Typically, hiking boots can last about 500 – 1000 miles for regular hiking frequency. Meanwhile, lightweight hiking boots can last about 500 miles, while heavy-duty good hiking boots can expect twice as long.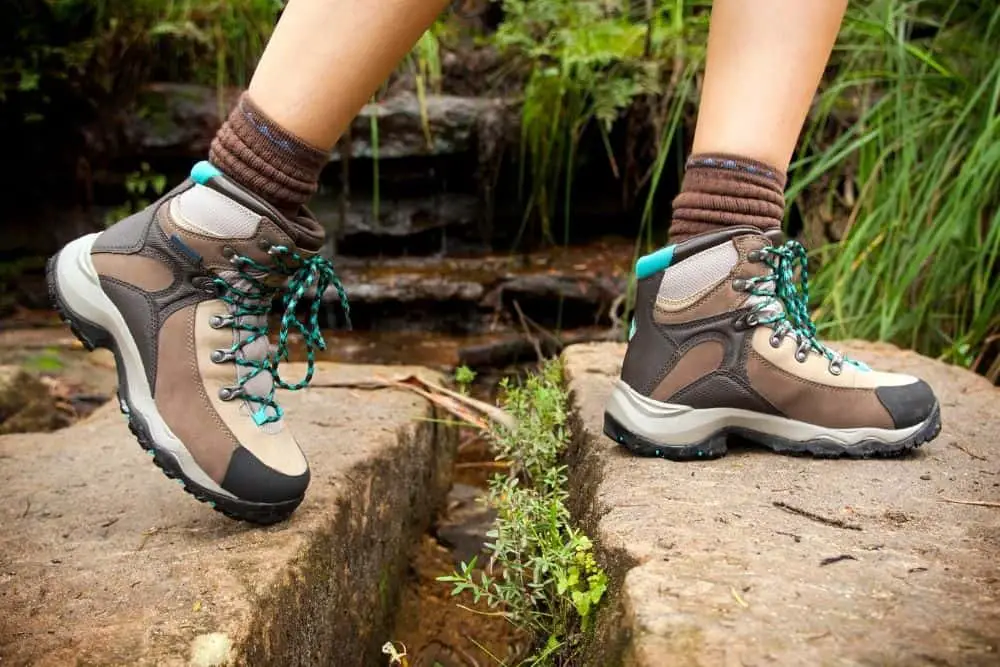 So if you purchase a good pair of hiking boots, you can rest assured that they can stay longer with you. But what makes good long-lasting hiking boots?
In fact, there are four factors that affect your footwear's longevity – build quality, frequency of use, terrain conditions, and how you care. Let's dive into these elements to know how long your hiking boots last.
Structure
The longevity of your hiking boots greatly depends on their build quality or their materials. Generally, hiking boots are available in three key materials: nylon fabric, leather, and suede.
Of which, leather models are the best durable hiking boots, especially when they are made of full-grain leather. So it is advisable to go for a pair of full-grain leather hiking boots as they are quite durable.
Meanwhile, suede hiking boots can significantly resist scratches and tears, yet as durable as the leather ones. Besides, it is worth noting that both leather and suede hiking boots demand high maintenance.
You need to follow two fundamental steps to take care of these hiking boots, including cleaning and conditioning. Particularly, if your hiking boots come with leather materials, you might have to polish them frequently to retain their sleek look and durability over the years.
On the other hand, nylon fabric hiking boots are made of high density nylon, making them durable and resist water and harsh weather well. With that being said, they cannot be as durable as models made of suede or leather.
In return, these hiking boots can save much time for caring. Thanks to a lightweight design, wearers will find it very easy and flexible when wearing nylon hiking boots.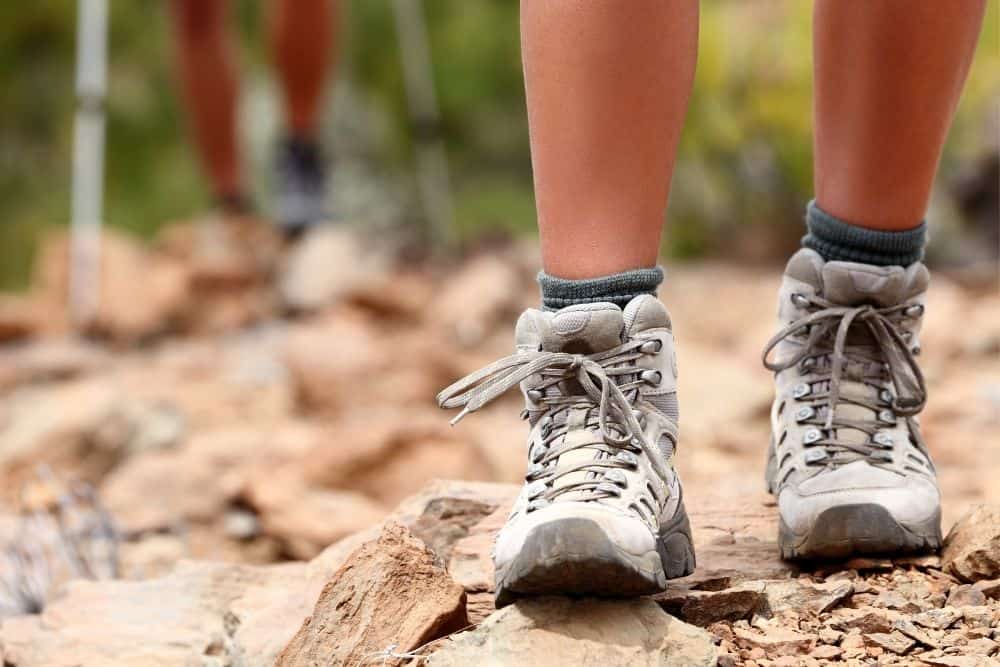 Frequency of Use
In addition to the materials, if your hiking boots can stay with you long or not will also depend on how often you wear them for hiking.
The more you wear them, the more they will wear out. With that being said, even when you rarely use the boots, your hiking boots can also degrade over time.
More importantly, for new hiking boots, we highly recommend you to break in before wearing them for heavy-duty activities like trekking in jungles, hiking on rocky terrain, and more.
Thanks to that, your boots can fit the feet better since they are more durable and softer. Hence, they can be a trustworthy partner of yours on hikes for a long run.
Terrain Conditions
Another factor that can affect the hiking boots' durability is the terrain conditions. When walking on a mountain, sharp rocks and stones can chip away at your hiking boots' rubber as well as wear away their grips.
Not to mention, shrubs might catch on fabric and laces, pulling on the eyelets and leading to micro-tears. That's why where you hike also affects the durability of your hiking footwear.
Hiking books are widely utilized in various terrains like jungles, mountains, deserts, and snow surfaces. To lengthen the lifespan of your hiking footwear, it is best to go for the proper types of hiking boots for each terrain type.
For example, hiking boots for snow are mainly made of leather with an insulated, waterproof upper and non-slip outsole. These features help deter water and wet snow from reaching the feet and internal parts, prolonging boot's lifespan.
Wearing the proper hiking boots for each specific terrain can help them have a longer lifespan while providing optimal comfort.
Read more: Do I Need Hiking Boots for Smoky Mountains?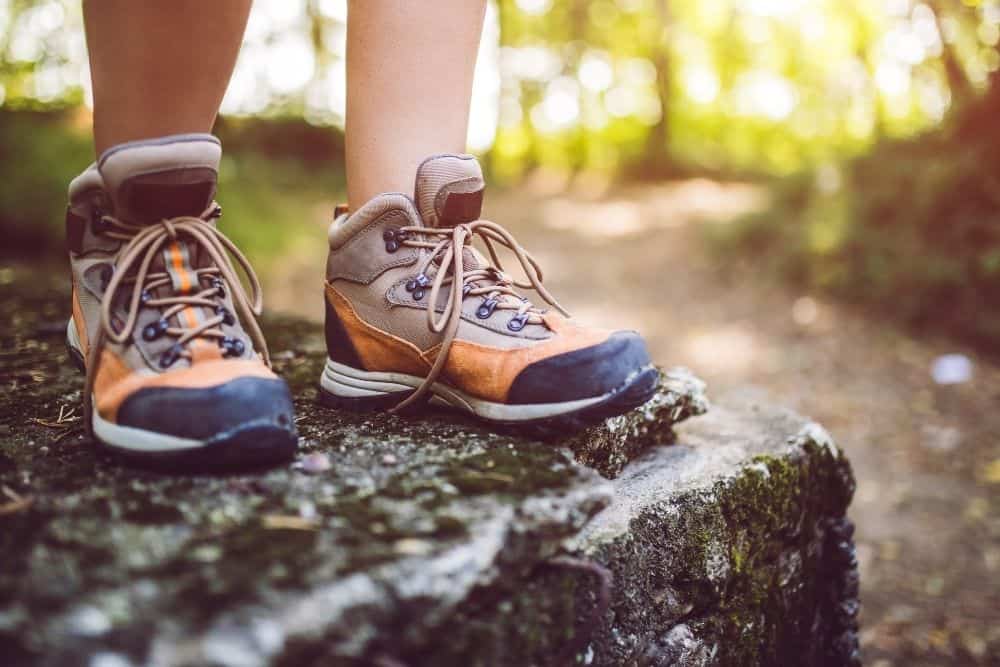 How You Care
The way you take care of your hiking boots also decides if they can stay with you long or not. The more thoroughly you clean the boots after use, the longer they will last.
So the question is, "How to take care of your hiking boots?" Luckily, we are here to help you out. Take a look below for a complete hiking boot care guide for you.
Wet hiking boots are more likely to rot and degrade the material much more rapidly than dry ones. Whenever you return from an activity, it is imperative to hang your hiking boots to dry.
You better take out their insoles, followed by opening up their tongue and leaving them to dry before putting them on again or store them on the shoe shelves.
If it is the rainy season or your place has a lot of snow, a boot dryer can be a good choice to help your hiking boots dry quickly.
Besides, stuffing boot trees inside the boots also ensures they won't get wet.






Last update on 2022-05-24 / Affiliate links / Images from Amazon Product Advertising API
Removing all dirt and mud on your hiking boots after use helps them last longer and look better. Caked on mud and dirt degrade and eat away at the fibers faster, lowering the footwear's durability.
It is best to use a brush to apply a specific cleaner and conditioner for leather hiking boots. Furthermore, eliminating all dirt from the mesh can support air circulation and your hiking boots to breathe much better to keep the interior dry.
Last update on 2022-05-24 / Affiliate links / Images from Amazon Product Advertising API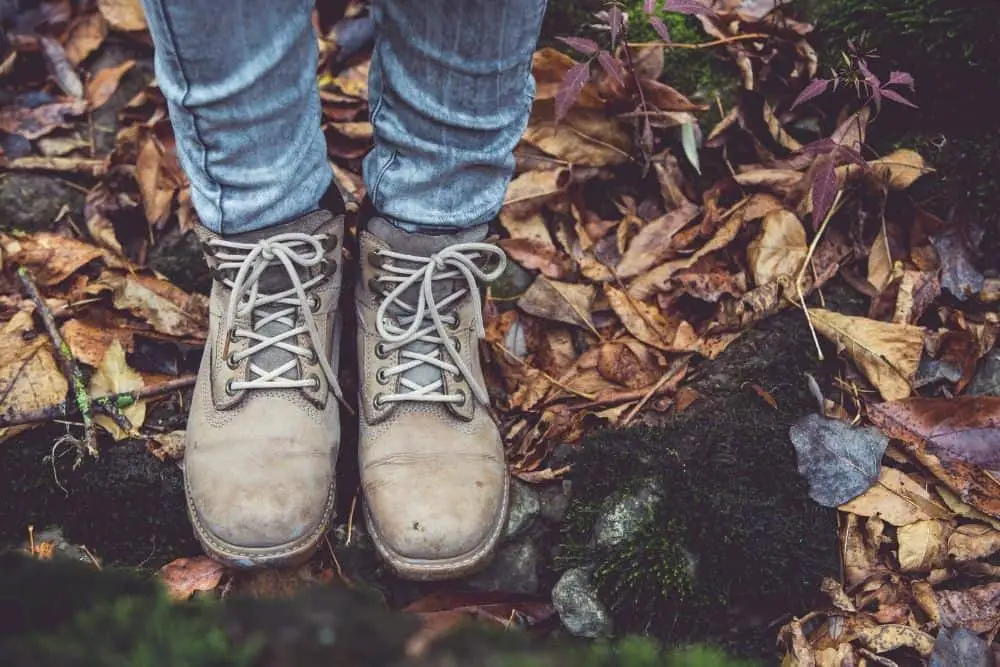 Wrapping Up
Before you leave, here are some key takeaways:
Hiking boots can last about 500 – 900 miles on average.
Lightweight hiking boots offer longevity of 500 miles
Heavier-duty hiking boots can last twice as long as that.
Of course, whether your footwear can stay with you long or short greatly depends on how you take care of them. If you feel too lazy to clean your hiking boots after use, you will soon have to say goodbye to them someday.
So hope you guys will have a great long time with your footwear! Do not forget to share your thoughts with us, we are super glad to hear them.
Anyway, thank you for reading!